Preventative maintenance for your property is important because it protects your property value and prevents expensive repairs later on. We have several different programs we offer our owners. We don't force them to participate, but we strongly recommend it. Using professional
property management in Nashville
can help you maintain your home better.
Gutter Cleaning
This is offered once a year after all the leaves have fallen. We send someone out to clean out the gutters. This helps the house run smoothly and prevents the condition of the gutters from deteriorating.
Dryer Vents
Cleaning out dryer vents is very important. They can get stopped up and cause fires, so it's important to clean them well once a year.
Chimney Inspections
Cleaning and inspecting the chimney is important. We don't ever know how often a tenant is using a fireplace, so it's a good idea to inspect and clean your chimney every year. This will ensure there isn't a situation where a chimney is continually used and a fire occurs. You don't want to
damage your property
or jeopardize the health and safety of your tenants.
HVAC Tune Ups
We like to do this in the spring and fall. Sometimes, a minor problem can be caught before it becomes a major problem. It preserves the life of the unit. Also, it lets us know if the air filters are being changed regularly. The tenants should do it once a month, but we find not everyone does it. So we want to catch it. If there's a problem and the system is not performing properly because of old and dirty filters, the tenants could potentially be responsible for the HVAC repair.
Quarterly Drive By Inspections
Every quarter, we will drive by a single family property to make sure it's in good condition. We see if the yard looks good, and we make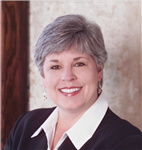 sure nothing is hanging off the house. We don't want to see missing shingles or overgrown shrubbery.
These are some of the preventative maintenance things we do and recommend. If you have any questions, please don't hesitate to
contact us
at Browning-Gordon Property Management. We'd be happy to tell you more about our
Nashville property management
services.