West Meade Property Management
Let us manage your West Meade rental property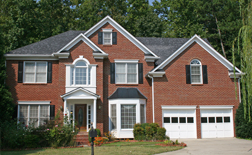 Browning-Gordon & Co., Inc., CRMC® is a full service West Meade property management company, which offers our clients two basic levels of services. The first level is LEASING ONLY, where we work as your leasing professional to secure the best tenants for your property, on the best terms possible, leaving the day-to-day management to you. The next level is FULL MANAGEMENT, where we supply the leasing services and also provide you with complete day-to-day management.
Leasing Only Service
If you prefer to handle the day-to-day management of your property yourself but do not have the time or availability to market and show vacancies on a moment's notice, nor the expertise in choosing a new tenant, this is the right program for you. Browning-Gordon will provide the following services:
Careful and thorough tenant screening and qualification
Promoting of available properties, utilizing a broad range of advertising media
Sharing of availability lists with local companies and real estate firms
Professional, licensed agents to show your rental property
Collection of appropriate deposits
Use of strong, comprehensive lease agreements and addenda
24 hour rental hotline
Full Management Service
Our Company's Golden Rule:
"We strive to manage the property of others, as we would have others manage ours."
You can rest assured that Browning-Gordon knows that property worth owning is worth being properly managed. Our company has been in the property management business since 1960. We have both the experience and qualified personnel to provide the highest quality property management services to our clients. Our company never sleeps; we are on duty 24 hours a day, 365 days a year! In addition to the services listed for the LEASING ONLY SERVICE, we also provide the services listed below to our FULL MANAGEMENT clients:
Computer generated monthly owner reports
24 hour emergency maintenance service
Enforcement of lease, rules, and regulations
Monitoring of legislative changes affecting landlords
Owner and tenant surveys
Coordinating complete turnkey services----repairs, painting, cleaning, etc.
Key control procedures to protect against unauthorized entry
Collection of rent and other charges
End of year summary reports and 1099's to assist with tax preparation
Your residential properties are special to you and we are specialists in residential properties. If you do not have the time to manage your property, if your property is a house, condominium, townhome, or duplex; if it is residential...we can help you.
Inquire About Our Services
(615) 383-3999
Frequently Asked Questions
How is the maintenance handled? Can I use my own contractors?
We use a variety of outside contractors or vendors depending on what needs to be done. We have a long list of requirements and expectations for our contractors. Most of our repair vendors have been with us for years and offer quality work at competitive prices. Under most routine and emergency situations, we will use our own vendors to complete the work.
We require written work requests for all non-emergency items. If it is a repair essential to the maintenance or safety of the property and less than $200, the repair will be ordered and you will see an entry for the payment of that bill on your next statement. If it is more than $200, the property manager will call you for direction and/or approval, unless it is an emergency call or a safety issue which requires immediate action.
You are billed exactly the amount of the vendor's invoice; we do not charge anything extra for the supervision of these repairs. Most vendors give us a reduction in their rates because of the volume of work they receive from us. We pass the savings on to you.
If a repair is over $200 and you wish to have your own contractor to do the work, you may use your contractor at this time. However, you will need to be responsible for scheduling and supervising the work and for direct payment to the vendor. If you prefer to do all the maintenance, you may want to ask us about our Leasing Only service.
View More
Areas We Service