Owner Resources
Information You Need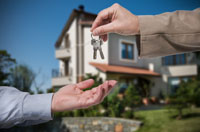 If you own residential rental properties, we should talk...
Browning-Gordon manages unique, individual properties in all price ranges. Established in 1960, we serve a growing need for a professional property management company that specializes in residential properties. Our main focus is managing single family homes, condominiums, townhomes and duplexes. We also employ licensed real estate professionals to lease and manage your properties.
For your convenience, we have provided the information on this website to introduce Browning-Gordon to you. Please use the links below to learn more about the services we offer and to find answers to the most frequently asked questions that we receive from owners. If you have additional questions, please use the form at the right.
Resources
Have a Question?
Frequently Asked Questions
How is the maintenance handled? Can I use my own contractors?
We use a variety of outside contractors or vendors depending on what needs to be done. We have a long list of requirements and expectations for our contractors. Most of our repair vendors have been with us for years and offer quality work at competitive prices. Under most routine and emergency situations, we will use our own vendors to complete the work.
We require written work requests for all non-emergency items. If it is a repair essential to the maintenance or safety of the property and less than $200, the repair will be ordered and you will see an entry for the payment of that bill on your next statement. If it is more than $200, the property manager will call you for direction and/or approval, unless it is an emergency call or a safety issue which requires immediate action.
You are billed exactly the amount of the vendor's invoice; we do not charge anything extra for the supervision of these repairs. Most vendors give us a reduction in their rates because of the volume of work they receive from us. We pass the savings on to you.
If a repair is over $200 and you wish to have your own contractor to do the work, you may use your contractor at this time. However, you will need to be responsible for scheduling and supervising the work and for direct payment to the vendor. If you prefer to do all the maintenance, you may want to ask us about our Leasing Only service.
View More
Testimonials
"I was a tenant whose condo was managed by Browning-Gordon for five years. During that time I was mostly pleased with their service. They were polite, prompt and professional and tended to my issues/needs in a timely manner. I would strongly recommend them as property/house managers from a tenant's perspective. The owner of my condo was also seemingly well pleased with Browning-Gordon's services."