Owner Resources
Information You Need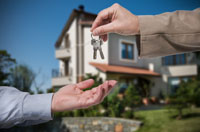 If you own residential rental properties, we should talk...
Browning-Gordon manages unique, individual properties in all price ranges. Established in 1960, we serve a growing need for a professional property management company that specializes in residential properties. Our main focus is managing single family homes, condominiums, townhomes and duplexes. We also employ licensed real estate professionals to lease and manage your properties.
For your convenience, we have provided the information on this website to introduce Browning-Gordon to you. Please use the links below to learn more about the services we offer and to find answers to the most frequently asked questions that we receive from owners. If you have additional questions, please use the form at the right.
Resources
Have a Question?
Frequently Asked Questions
Testimonials
"I was a tenant whose condo was managed by Browning-Gordon for five years. During that time I was mostly pleased with their service. They were polite, prompt and professional and tended to my issues/needs in a timely manner. I would strongly recommend them as property/house managers from a tenant's perspective. The owner of my condo was also seemingly well pleased with Browning-Gordon's services."