Getting your property rented fast makes financial sense; it means you aren't losing rental income, and you
have someone in place
who is taking care of the home. There are a few things you can do to ensure you get a high quality renter as soon as possible.
Curb Appeal
The property needs good curb appeal. It must look good on the outside so when someone drives by, they are attracted to it and they want to go inside and see what else is there. So create curb appeal for your home. Inside, it needs to be clean, fresh and safe. All the appliances should work, light bulbs should be in fixtures and everything needs to look and smell great.
Professional Cleaning
We like to have all our properties professionally cleaned. Everyone has a different definition of clean. We know what we consider clean, and we want someone to have the benefit of moving into a clean property. Things can go south fast if someone moves in and they have to wipe out the cabinets and the stove and things aren't clean. Make sure that the property is really clean, and tenants will be happy to rent it.
Seasonal Market Swings
Not everyone has a choice of when to put their property on the market, but best times are May through July. If you have some flexibility, those are best times to get your home rented quickly. It revolves around the school year. If we get something outside those months, it doesn't mean we can't rent it. November through January are historically our slowest times, but people still need to move all year long. We may need to be more conservative with rents and more patient, but you can still find a good tenant in a reasonable amount of time.
Pricing the Home
If you want to rent to someone who will stay a little longer, put your property on the market just a little below market rent. If someone feels like they are getting a good deal, they will rent your home and stay a little longer. Maximize rent but minimize expenses. Keeping a tenant longer will save you money on turnover and vacancy.
Accessibility
Make sure you're able to provide the tenant with a number to reach you. There will be concerns about how to get a hold of you in an emergency or in the middle of the night. So put them at ease with how accessible and responsive you'll be. When tenants feel comfortable, they are willing to rent.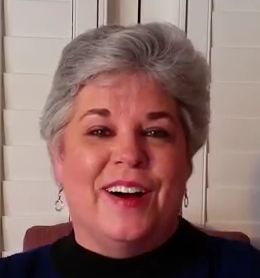 These are just a few ways to get your home rented quickly. If you have any questions, please
contact us at Browning Gordon Property Management.