Owner Resources
Information You Need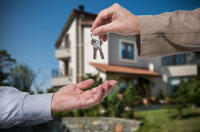 If you own residential rental properties, we should talk...
Browning-Gordon manages unique, individual properties in all price ranges. Established in 1960, we serve a growing need for a professional property management company that specializes in residential properties. Our main focus is managing single family homes, condominiums, townhomes and duplexes. We also employ licensed real estate professionals to lease and manage your properties.
For your convenience, we have provided the information on this website to introduce Browning-Gordon to you. Please use the links below to learn more about the services we offer and to find answers to the most frequently asked questions that we receive from owners. If you have additional questions, please use the form at the right.
Resources
Have a Question?
Frequently Asked Questions
What needs to be done to my property before it is ready for rent?
The better condition that a property is in, the better quality tenant it will attract. Your property must be offered in a professionally cleaned condition, as the tenants will be paying a non-refundable cleaning fee. Your property manager prefers to arrange this cleaning to insure that the cleaning guidelines are strictly followed. The carpets must be freshly and professionally cleaned and all debris and personal belongings removed from the house. There should be no items stored in the property, including attics, basements, storage areas, etc.
It is not necessary to paint automatically, but it is necessary to paint any room that has dirty or marred walls, ceilings, or trim. A neutral color for paint, wall coverings, and carpet is best. In addition, neutral window coverings should be placed on the windows for privacy. We recommend that you do not leave a washer and dryer unless it is a stack unit or an unusual size. It is typical in our area for all kitchen appliances, including stove and refrigerator, to be provided. We also recommend that the locks be re-keyed prior to new tenants taking occupancy.
View More
Testimonials
"I was a tenant whose condo was managed by Browning-Gordon for five years. During that time I was mostly pleased with their service. They were polite, prompt and professional and tended to my issues/needs in a timely manner. I would strongly recommend them as property/house managers from a tenant's perspective. The owner of my condo was also seemingly well pleased with Browning-Gordon's services."