Many investment property owners wonder whether it's a good idea to rent out their property furnished in the short term or unfurnished in the long term. We think it's better to rent to long term tenants, and today we're sharing three reasons why.
Higher Expenses
When you rent your home out in the short term, your expenses are higher. There are furnishings that you'll need to provide and things like big televisions, juicing blenders, vacuum cleaners, and all kinds of other appliances and tools. So, you'll have to pay more to buy those things at the front end and then keep up with them throughout the years that you have the property on the rental market.
Less Income
You'll have higher expenses, but less consistent income. You might rent that property out for a month or six months, but then have a vacancy for two months or longer. It's better to have a full year's worth of consistent income. It will be harder for the rent to cover things like utilities, cable, internet, and all the other services you'll need to attract good tenants.
Tenant Screening and Management
Your screening and leasing costs will be the same whether it's a short term tenant or a long term tenant. Paying for
tenant screening
multiple times in a year rather than just once doesn't make much sense. There's a big push today for AirBNB and VRBO sites and vacation rentals. You can find a
Nashville property management company
to do it and do it well. It is not our specialty. We provide traditional property management for long term unfurnished units.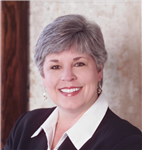 We think long term consistent tenants with steady income and lower expenses is better for you. It's a choice about which way you want to go, but we'd be happy to help you with long term rentals.
If you have any questions about the value of long term rentals or anything pertaining to
property management in Nashville
, please
contact us
at Browning-Gordon Property Management.