What do you consider to be emergency maintenance? We're talking today about how we classify it in our office. Fire, flood, blood, or uncontrolled running water are all emergencies. If there is any human life in danger, then it's certainly an emergency.
If your property is being damaged
, we also consider it an emergency.
True Emergency and Non-Emergency
We respond to emergencies because we want to protect your property and keep tenants happy. If it's not a true emergency, we ask tenants to wait until the next business day. For example, lockouts are not considered emergencies. Adults should keep up with their keys, and if they lose their keys, they can call a locksmith at their own expense and get into the property. If the lock is changed, we do require a copy of the new key in case of emergencies and we do need to get inside right away.
Heat and Air
If it's really cold or hot outside and the heat or air conditioning breaks, we do consider that an emergency. But if it's a beautiful 60 or 70 degree day, that's not an emergency. We will respond right away if the weather is extreme. We don't want tenants to be unhappy or claim they needed to stay at a hotel and then ask for reimbursement. We try to put ourselves in their shoes. If we can get the air back on in a reasonable amount of time, we will. Our HVAC vendors don't charge overtime for after-hours calls because we do so much business with them. So, it doesn't cost you any more to have someone go out on evening calls and take care of the heat or air.
Appliance Repairs
Typically, appliance repairs are not emergencies. If the stove doesn't work, they can wait a day or two. If it's something we can fix it easily, we do. We'll get to whatever we can right away. One time there was a situation on Christmas day that a tenant's stove didn't work and company was coming. We did respond to that right away even when we typically wouldn't have. We wanted to keep our tenant happy and allow for them to have a nice Christmas.
Toilets
Stopped up toilets we will treat as an emergency if there is only one toilet in the property. When there is more than one toilet, the tenants can wait until the next business day.
Overall, we try to put ourselves in the position of the tenant and be fair and reasonable. Most times, if you ask a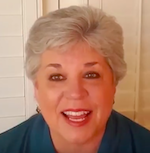 tenant if they can wait until the next business day or semi-solve the problem until you can get a vendor out there,they'll be happy. We help them realize what is really an emergency and what isn't.
If you have any questions about how to handle these situations or anything pertaining to
Nashville property management
, please don't hesitate to
contact us
at Browning-Gordon Property Management.