If you're not getting
professional property management in Nashville
, you'll need to know how to handle security deposits for your rental property.
Security Deposit Amounts
We set the security deposit at about 75 percent of one month's rent. That way, people don't equate it with a rent payment. If you charge the equivalent of a month's rent, they'll see it as rent and try to use it as their last rental payment the month they're moving out. Then you really don't have a security deposit at all.
Normal Wear and Tear
Normal wear and tear is expected and allowed. You shouldn't charge from the security deposit for things like nail holes. You can't expect someone to live in your property for a year and not hang any pictures. You have to expect those types of things. If they punch a hole in the wall that you have to patch and fix it, that's different. But touch up paint is always going to be needed, and you'll have to clean the carpet as well on a regular basis. We expect the properties to be left broom clean. We will charge the deposit for any extra hauling away of trash or cleaning up, but general cleaning is going to happen and you need to do it before a new tenant moves in. If you get off on a bad start with a
new tenant
because the property isn't clean, it will be hard to catch up. So, make sure it's clean when they move in.
Move Out Checklist
Our tenants get a checklist before they move out so they know exactly what they have to do to get their security deposit back. We have very few issues with people being irritated when we charge a deposit. They know when they damage something or neglect something. They have their checklist, so they know what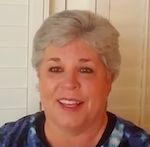 to do. It's a good idea to let people know what's expected. Sometimes, tenants will fight you on things, but you can avoid that by being reasonable and letting them know what their responsibilities are. Be fair and let everyone know what your requirements are. You'll have fewer headaches in the long run.
If you have any questions about security deposits or Nashville property management, please
contact us
at Browning-Gordon Property Management Company.