Allowing pets in your property or not allowing them is a personal decision that depends on your own preferences. A lot of owners say they don't want to rent to any pets because of the potential damage that can occur. That's fine. It's your choice, and pets are not a covered class, so we can say no to tenants who have them. However, there are a few things you should consider before deciding whether or not to allow pets in your rental property.
Tenant Pool and Vacancy
You should keep in mind that so many people today do have pets, and you can eliminate 50 to 70 percent of your market by not allowing pets. So, making the decision not to allow pets is fine, just realize you'll have to be more patient waiting for
a good, qualified tenant
without a pet. If you're working with a Nashville property management company, let them know that you're not willing to allow pets. If you are doing this on your own, make sure you're asking about pets while prescreening tenants so you don't waste your time or theirs showing the property. If someone has a pet and you know you're not going to allow them, it's better to get that out of the way up front.
Pet Restrictions
In our company, we do rent to tenants who have pets when the owner allows it. We exclude aggressive dog breeds like Dobermans, Pit Bulls, Rottweilers, and other bigger dogs that are considered dangerous. Many insurance policies won't allow you to rent to those types of dogs, and that's how we developed our list of excluded dogs. Pet Fees We also charge a nonrefundable pet fee. That's for the privilege of having a pet in the property. It doesn't cover any damages that the animal may cause. You can still charge the security deposit if you have any pet damage left behind after the tenant moves out. Pets are part of the family, and most responsible pet owners know that and accept responsibility. They will pay for any damages that are caused by pets. They know what can happen.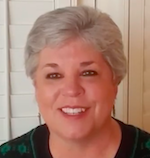 If you do allow pets, think about future tenants. You may have had a cat in the property and the next tenant has a cat allergy. These types of problems can arise.
The most important thing to remember is that you do eliminate a good bit of your market by not allowing pets. If you need any help making this decision or you have questions about
property management in Nashville
, please
contact us
at Browning-Gordon Property Management.